Feels Like Home at Compact Contemporary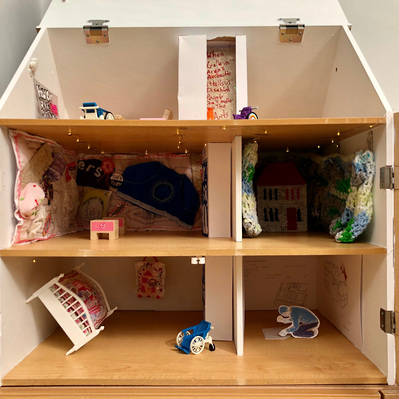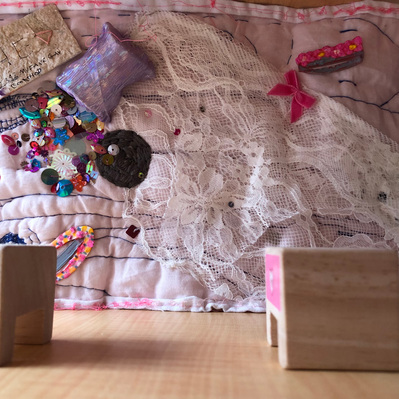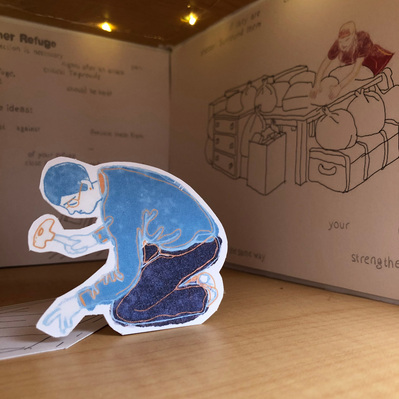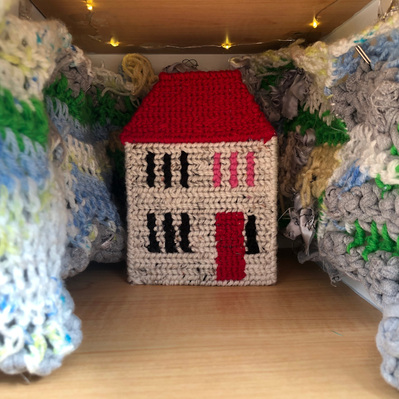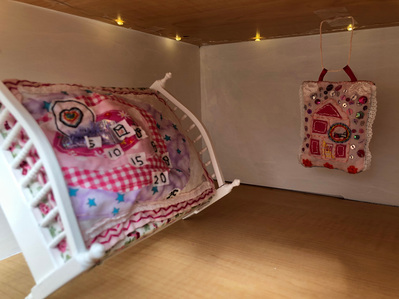 West's solo exhibition 'Feels Like Home' at Compact Contemporary Micro Gallery imagines the gallery as a miniature safe haven and accessible space for a young disabled queer person. The artist uses the metaphor of the 'Protect and Survive' guidance given out to the public by the British government during the Cold War, detailing how citizens could survive nuclear attack in their homes by constructing shelters from furniture.
The exhibition ran from 1st – 22nd April 2021 at Compact Contemporary, and is viewable via Instagram @compactcontemporary.

Compact Contemporary is a miniature dolls house gallery based in Leeds. It is ran by curator Helen Dryden. All images taken by Helen Dryden.

Interview from the artist and the curator here.